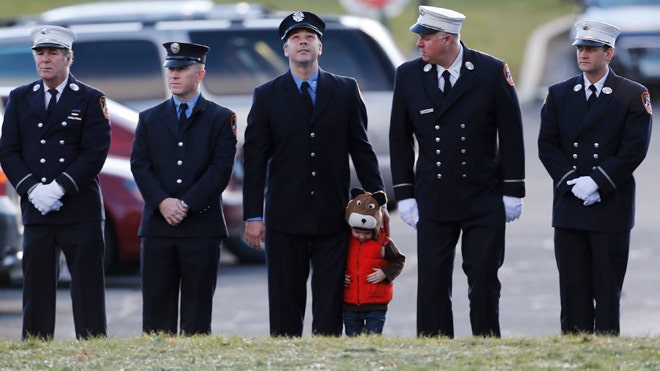 Here are a few of my thoughts on what I feel led to talk about on Sunday. I'm still processing and editing all of this. It's such a sensitive topic. It's important too.
Two big contrasting ideas are at work here.
First, evil is real. Evil exists. The Sandy Hill Elementary School massacre comes to mind immediately. If you're like me, perhaps you've had a little trouble getting your emotions around this. After all, we see evil everyday in the news. Everyday! All it took for my tears to roll was to click through this slideshow of the victims before they were robbed of their lives.
Victims in Connecticut school shooting slideshow
As far as what scripture comes to mind when I watch that slideshow (and it's the Christmas season), I can't escape the similarities with another massacre of children in Bethlehem about 2,000 years ago.
Matthew writes,
When Herod realized that he had been outwitted by the Magi, he was furious, and he gave orders to kill all the boys in Bethlehem and its vicinity who were two years old and under, in accordance with the time he had learned from the Magi. (Matthew 2:16 NIV)
This was a small village so probably around...20 children.
Much of the discussion in the news on the shooting revolves around gun control, mental illness and violent video games. And these conversations are needed along with responsible action. But they aren't the root cause. And the conversation seems to lack this basic idea: evil is real. We ignore this at great peril.
Second, love always hopes.
The Apostle Paul wrote,
Love does not delight in evil but rejoices with the truth. It always protects, always trusts, always hopes, always perseveres. Love never fails. (1 Corinthians 13:6-8 italics mine)
So what is to be done? At the risk of sounding overly simplistic, we need to love one another - like Jesus teaches us to. We need to think rightly about each other and the truth God teaches. When our thoughts and beliefs are rooted in reality and truth, our behaviors will fall into place.
"Love rejoices in the truth"
When we think rightly about things, we'll use guns responsibly. We'll value life so much that we'd only shoot as a last resort to protect someone. We'd realize that playing violent video games and watching violent movies desensitizes us to violence. Gradually, it doesn't bother us anymore. We eventually become more violent.
"Love rejoices in the truth" Let's pursue the truth, believe it and teach others to join us as we follow it. (Actually, a Him - John 14:6)
"Love always trusts" Who? Love trusts the source of love (at least the purest and best kind of love--unconditional, sacrificial love). "God is love." (1 John 4:8)
"Love never fails" When we believe that we live it and will become a powerful force for good. It will transform our lives and culture for good.
"Love always hopes" Jesus defeated sin and death on the cross. He rose from the grave and lives today. If he's that powerful, why wouldn't I place my hope in Him?
Jesus facing evil didn't end when he and his family fled Herod's terror. He faced it over and over again. Ultimately, evil led to a crucified Jesus. But in the end, love never failed. In fact, it was because of love that God allowed Jesus to end up on that cross. Love for us.
Today, it's that sacrificial love from Jesus that frees us from our sins. It makes it possible for me to care more about the homeless than my high score on a video game. His love makes it possible for someone to forgive a murderer. His love is why Jesus will forgive even me.
Yes, evil is real. And we have to learn to deal with it. But let's not forget that love always hopes. L
ove never fails.
"Deliver us from evil" (Matthew 6:13)