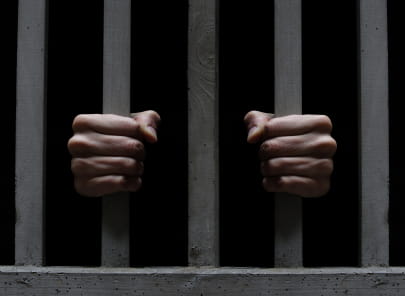 20

"Then King Hezekiah and the prophet Isaiah son of Amoz cried out in prayer to God in heaven."

2 Chronicles 32:20

Observations

This verse comes in the middle of an incredible story of desparation and deliverance by the city of Jerusalem by the LORD.

The most powerful nation on the planet is on Jerusalem's doorstep ready to lay siege and take it down. King Hezekiah knows they have no chance against this undefeated and gigantic army of King Sennacherib of Assyria. There is little that he can do.

But he does act. And his actions are very instructive to us--especially when we find ourselves in overwhelming circumstances (can you say bankruptcy or cancer?).

This verse is what King Hezekiah does. He goes to the prophet Isaiah (who has quite a track record at this point in his ministry in the kingdom) and together they pray to the Lord. So many times when someone is lying in the hospital with a terminal or devestating disease we find ourselves saying to the patient or family something like, "I wish there was something (more) I could do..." And while we are powerless to really change anything that's not the same as not being able to do anything. No doubt Hezekiah felt powerless in this situation. I mean there were over 185,000 troops outside his city. They had a fraction of that in the city.
But while Hezekiah was powerless, he wasn't without help. He and Isaiah turned to almighty God and "cried out in prayer." Notice three things.

First, they prayed to God. That isn't the last place we should turn--it's the first. Too often we try to fix things first only to see failure quickly. Then, as a last straw, we turn to God (sometimes) when it seems we have no other choice. I wonder how things would turn out if we would turn to him sooner...

Second, he prays with someone else. He doesn't just pray--he goes to someone he knows has great faith and together they pray. We really are better together!

Third, notice how they prayed. It says they, "Cried out in prayer". This is desperate, shelve-all-kingly-dignity, no pretense, I don't care who sees my blotchy red face petitioning of God. This is humbling and few of us are willing to go here. But I think this posture and attitude affect the answers to our prayers. How we pray DOES matter.

The results were quick and dramatic. First, God responds and tells Hezekiah through Isaiah how he'll answer their prayers. Notice that God answers specific prayers specifically. General prayers are as powerful as a flashlight beam. Specific prayers are like laser beams.

The answer is that God kills 185,000 soldiers in the night causing the rest of this undefeated army to retreat and go home. Then God kills the King of Assyria through his own sons to make the point that He will not be mocked--even by his chosen instrument of discipline against his own people. God doesn't miss a thing, does He?

Application

When we face desperate circumstances, the first thing we should do is turn to God with other Christ-followers who have a track record of faith and faithful service and cry out in prayer together humbly, specifically and fervently.

"Father, we're not naturally good at this. We are a proud people. Yet you say that you "Oppose the proud but give grace to the humble." (1 Peter 5:5) Teach us to reflexively turn to You when we find ourselves in need anytime. For how we respond to the smaller trials of life will be how we turn to the larger trials of life. In Jesus' name we pray, amen."