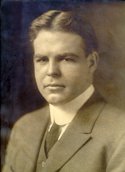 "Apart from faith in Christ, there is no explanation for such a life." Quote on grave marker of William Border. (See link for mini bio)
Born in 1887 William Borden was set for life. He was heir to the Borden Diary empire and a millionaire before he went off to Yale University. But that would not satisfy this follower of Christ...
Long story short, after graduating and enjoying an international trip, he decided he would follow God's calling to become a missionary to muslims in China. On his way out he stopped to study Arabic in Egypt. He was there 4 months before he died of spinal meningitis--at the age of 25.
His grave is there in an overgrown missionary graveyard.
Not far away is another grave of sorts. At the Egyptian National Museum is the King Tut exhibit. King Tut believed in an afterlife as well--one in which he could take his great wealth along with him. Tragically, he was wrong as can be seen in this exhibit. Literally tons of gold pulled from his tombs are still here.
While William Borden left nothing behind, he sent quite a bit ahead. All his service and sacrifice built up a reward that was waiting for him as he went to be with the King of Kings, Jesus Christ. King Tut would find that not only could he not take anything with him, he didn't send anything ahead either. In fact, to die apart from Christ is die without hope.
William Borden got it. He lived the selfless life where he invested in eternity instead of his own comforts and desires. He is an inpsiring example to me.
So who are you living for? Are you investing in the here and now, or eternity?
"Do not store up for yourselves treasures on earth, where moth and rust destroy, and where thieves break in and steal. But store up for yourselves treasures in heaven, where moth and rust do not destroy, and where thieves do not break in and steal. For where your treasure is, there your heart will be also." -Jesus, Matthew 6:19-21
Treasure Principle
, Randy Alcorn